This release introduces supervisor groups, the ability for users to view their previously submitted reports, and automatic audio transcription in reporting.
New Mobile Application Version Numbers
All users using the mobile application will be prompted to update the next time they open the app, so long as they are connected to the internet. Users must be on one of the latest two (2) versions to continue using Sospes on their mobile devices.
2.4.79 (Newest)
2.4.55 (Previous)
To learn more about the new updates, schedule a call with our Support Team!
Supervisor Groups
New to Sospes! - Admin users now have the ability to create Supervisor Groups under Employee Groups in the Admin menu. Our new Supervisor Groups feature allows admin users to group together users with the supervisor role in Sospes to grant them access and alert them of reports being submitted in specific facilities. Additionally, an Admin can enable/disable alerts connected to Supervisor Groups.
Learn more about Supervisor Groups!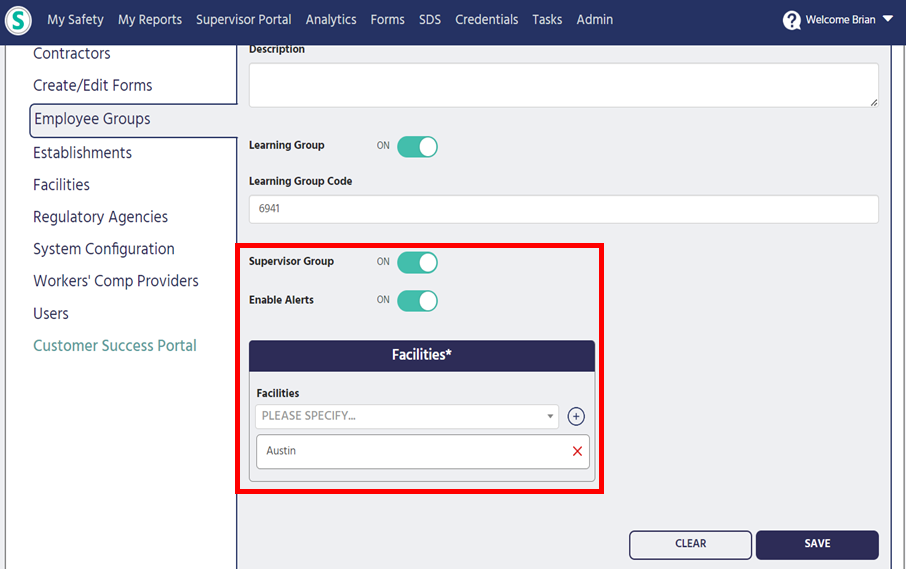 360 Feedback Improvements - View your individual report history! – "My Submitted Reports", and 360 Feedback alert customization.
Admin users can now toggle on/off the ability for all active users to view their past submitted reports under My Reports - My Submitted Reports.

User 360 Feedback Improvements:
If toggled on by an Admin, users can now see their previously submitted reports under My Reports - My Submitted Reports. They will also have the option to view the report summary info if enabled by the Admin.

Admin 360 Feedback Improvements:
Admin users can now toggle on/off individual 360 feedback notifications. You may toggle on/off the following:
Corrective/Preventative Action Assign Message
Investigation Assign Message
Report Close Message
Learn more about 360 Feedback Functionality here!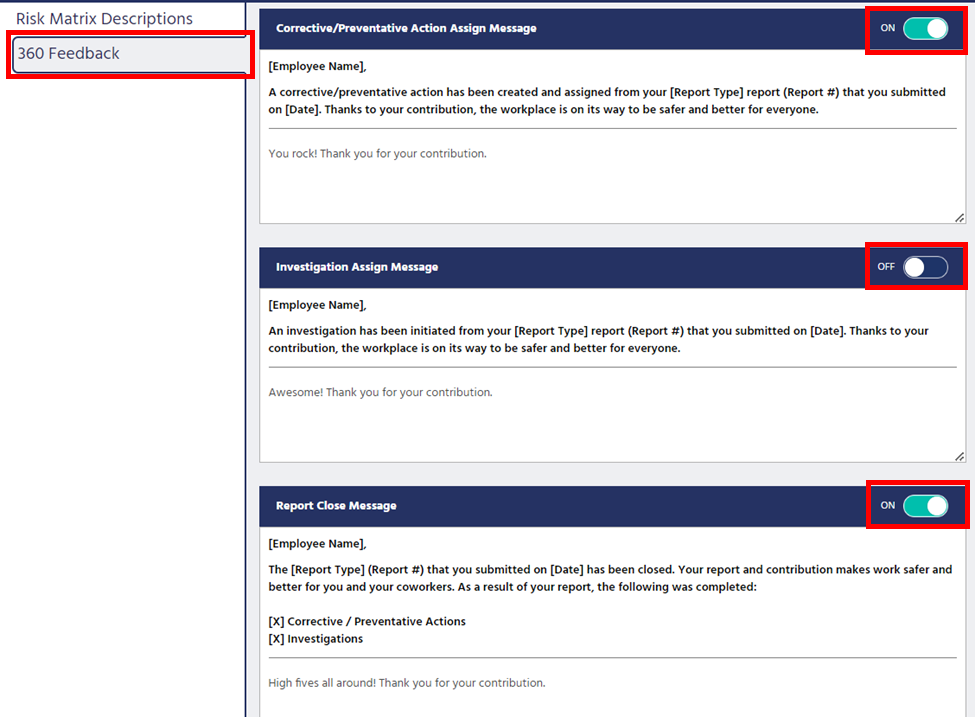 Audio File Transcription - Audio Transcriptions will now appear in submitted reports.
Now any report submitted with an audio file attached will automatically be transcribed when submitted. When viewing the report in the Supervisor Portal, users can see the transcribed file in the report.
Additionally, if your Sospes system is configured for multiple languages, this transcription will be translated once submitted.
Learn more about Audio Transcriptions!
Other Enhancements:
Tasks will now include the Task Title in the header.
Print Forms will now include UTC offset time for dates.
Numerous updates and enhancements for mobile application
This update includes major performance enhancements throughout the web application.