In this article, we will discuss motor vehicle incident reports and how to correctly define the different fields within this report.
What's a Motor Vehicle?
Sospes defines a motor vehicle as any road-registered vehicle that is involved in an event causing damage to the vehicle, property, or people.
Motor vehicles can be cars, trucks, forklifts, construction vehicles, or trailers.
A motor vehicle is a self-propelled vehicle, commonly wheeled, that does not operate on rails (such as trains or trams) and is used for the transportation of people or cargo.
When reporting your incident, if a vehicle of any kind is involved, select "Yes" to the question "Was there a motor vehicle accident?"
---
What's an Accident?
Any time a motor vehicle is damaged, this is considered an accident. Many of us think of a motor vehicle accident as a collision between two vehicles resulting in damage. Accidents can also include 1 vehicle striking another object such as backing up into a light post. Any time damage occurs to the motorized vehicle it is considered an "accident."
---
Other Assets
Sometimes, vehicles involved in an accident are pulling trailers. If this is the case, you will be asked more detailed questions about the asset involved.
---
Was it towed?
There is a question that allows you to include information if the vehicle is towed to another location.
---
Passengers or Witnesses?
If the motor vehicle incident involved passengers or witnesses, you will have the opportunity to note that down in the following section: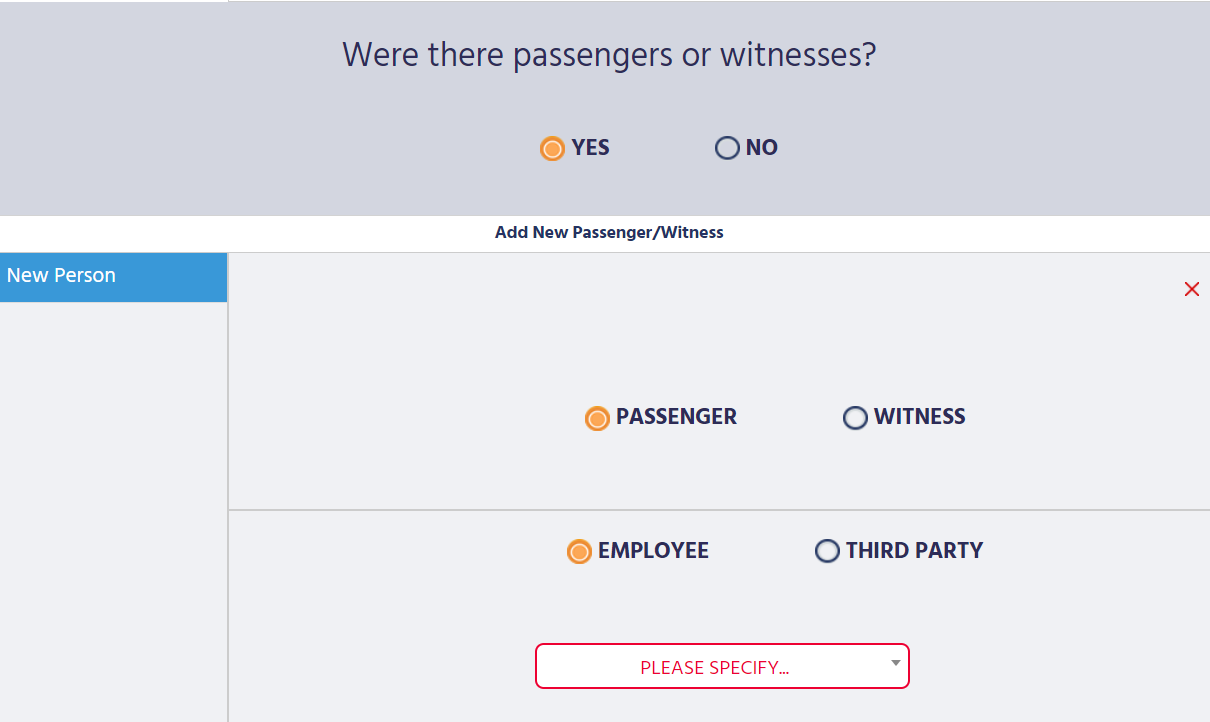 ---
What was the vehicle doing?
There are multiple options to select from in this section. It's important to note that the vehicle involved in the incident may have been parked/not moving. A vehicle does not have to be in motion for it to be considered a motor vehicle accident.
---
For more information on Managing a Motor Vehicle Report, click here.