This release introduces improvements to employee groups, now called "User Groups", the ability to track vehicle distance, and additional credentials improvements.
New Version for the Mobile App
All mobile application users will be prompted to update the next time they open the app, as long as they are connected to the internet. Users must be on one of the latest two (2) versions to continue using Sospes on their mobile devices.
2.5.24 (Current)
2.5.6 (Previous)
Automatic User Group Assignments
Admins can now configure User Groups (Formally Employee Groups) to automatically place users in groups based on a set of rules.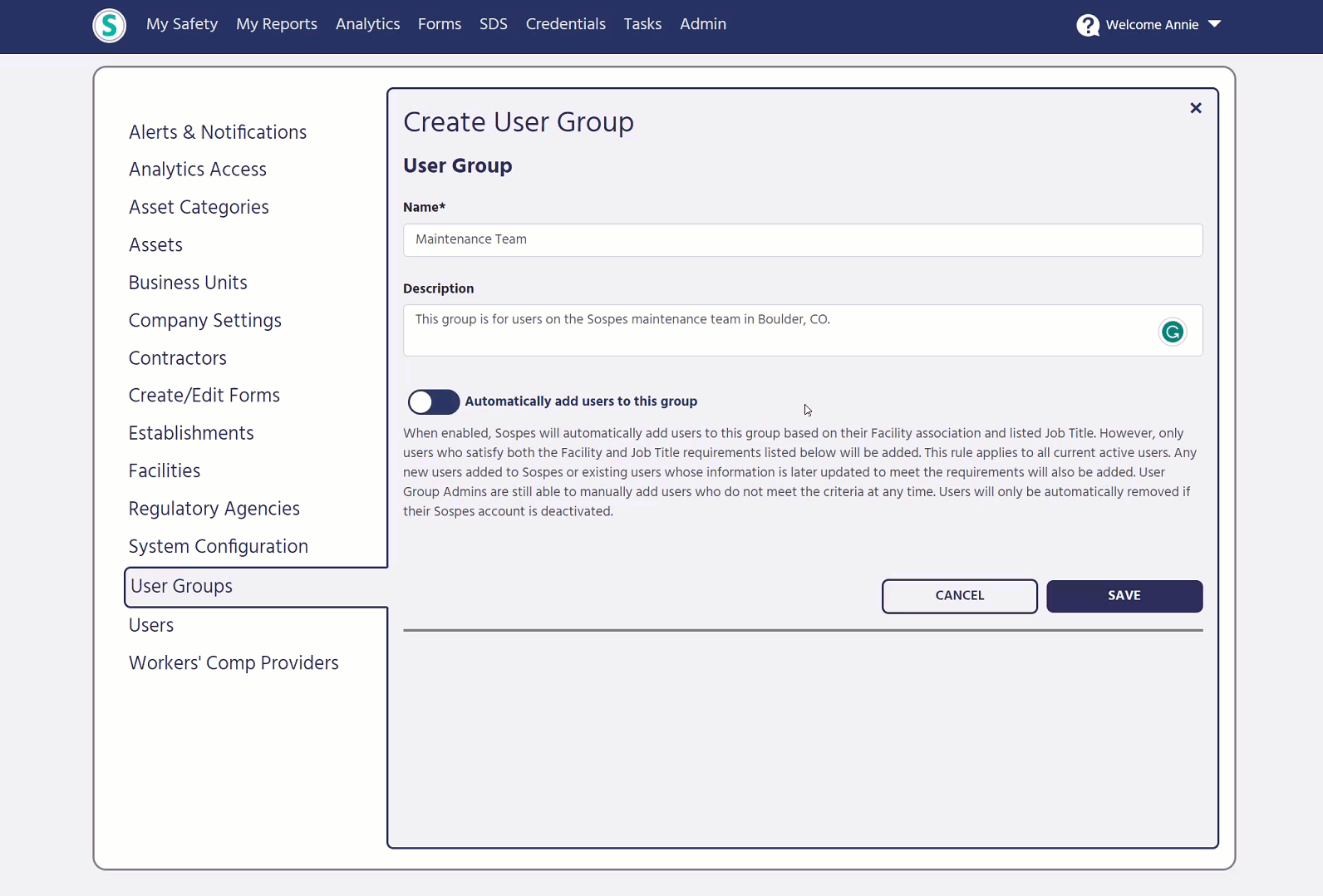 Changes to Employee Groups, now called "User Groups"
With update 2023.3, there are now two types of user groups, Supervisor and User.
User Group: Admins have the option to create a custom ruleset for a group to automatically place users in a user group. Users can be automatically added to the group if they are in a specific facility, have a specific job title, etc.
Supervisor Group: Create a supervisor group to grant users with the supervisor role access to reports submitted at specific facilities. A ruleset cannot be created for a supervisor group.
Both group types can be assigned credentials/trainings.
Learn more about the changes to user groups!
Motor Vehicle/Mileage Tracking
New to Sospes! – Users now have the ability to track monthly vehicle distance by miles/kilometers.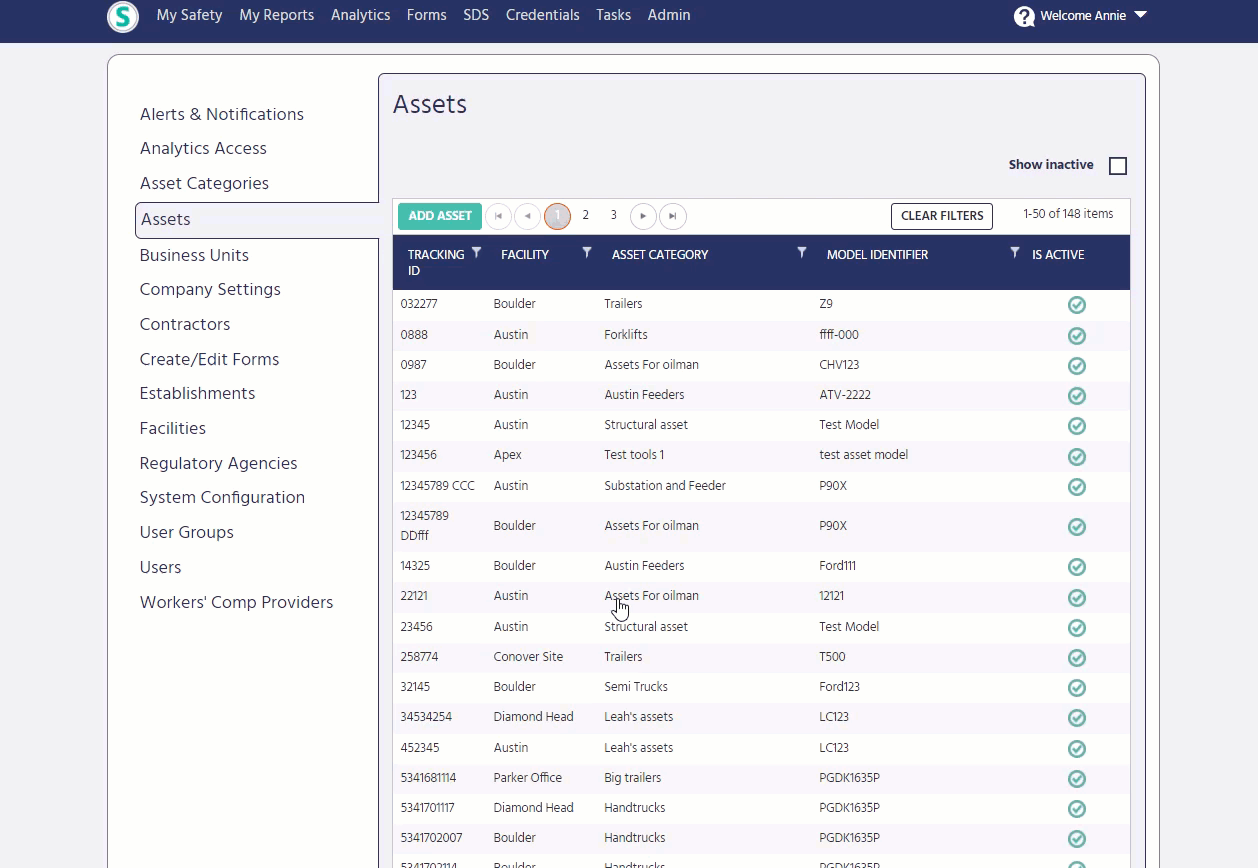 Learn more about how to track vehicle mileage in Sospes.
Employees Associated with a Report
Users with access to the supervisor portal now have the ability to add any employees associated with a specific incident, close call, or observation to the report.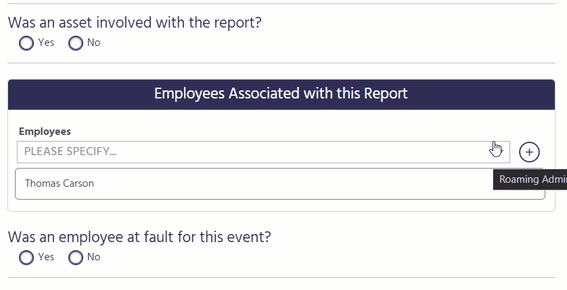 Credential Updates
Due Dates: The "My Credentials" page, will now display due dates for credentials that are "Not yet certified" or for credentials that are soon to expire and have a "Renewal".
Translated Credential Title: For users with multiple language options in Sospes, the Credential Admin can configure the credential name to display in languages other than English for users with a different language preference.



Completion Certificate: Users can now receive an auto-generated certificate of completion once a credential has been marked as active or an e-learning credential training has been completed. This setting will need to be configured by a Credential Admin under each individual credential.

Changes to Minimum Password Requirements
With update 2023.3, there are new password requirements for all Sospes users:
8 or more characters
At least 1 Lower case character
At least 1 Upper case character
At least 1 Number
Cannot contain "Sospes" (any upper or lower combination)
Cannot contain "Password" (any upper or lower combination)
Cannot contain your Username (any upper or lower combination)


Other Enhancements:
Numerous updates and enhancements for mobile application
New credential data export
EHS Scorecard data export modifications
Performance improvement and bug fixes