This article will walk a user through the process of accessing and completing an eLearning course in Sospes.
Accessing eLearning Credentials and Courses
All credentials and eLearning credentials will be located in the Credentials Module.My Credentials
Once on the Credentials Module home page, a user will see "My Credentials" and a list containing all credentials and eLearning credentials/courses assigned to them. All outstanding credentials will be highlighted in red, and all expiring credentials will be highlighted in yellow. All credentials and eLearning credentials that have been completed and are active will be highlighted in green and may contain an expiration date.
*If a credential does not expire, it will not have an expiration date and will instead display "No Expiration".
eLearning Credentials
eLearning credentials will be marked and flagged with a "video/play button" icon to the left and a blue button on the right side of the credential "Launch Training." This button is where a user will Launch their eLearning Credential course. If a user has already started the training and is resuming from where they last left off or attempting to retake a course, they will see a teal button "Continue Training".
Once the course has been launched, the user will go through the presentation and take a quiz (if applicable). After completing the course, the user will then need to press the "X" in the top right corner of the page.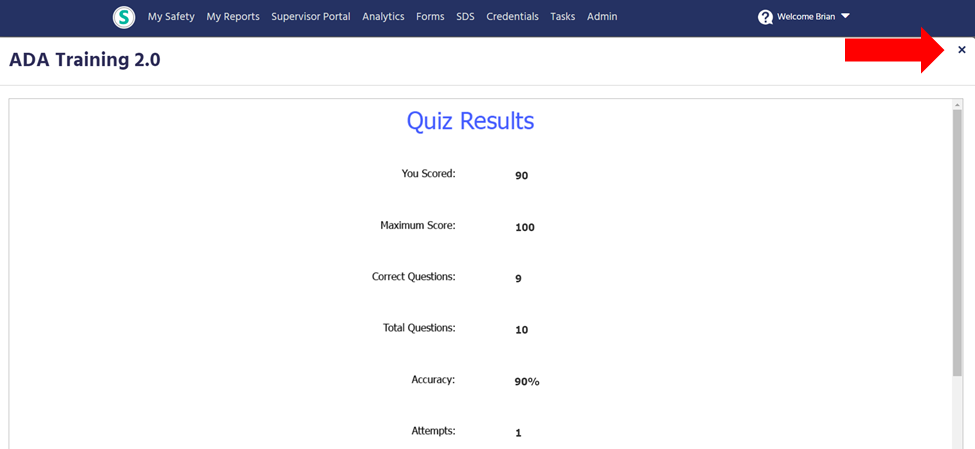 If a user completed and passed the course, it will then appear in their list of credentials and eLearning credentials and will be highlighted in green.

Accessing eLearning Credentials from assigned Tasks.
When a user is assigned a credential or an eLearning credential, it will automatically create and assign a task to them. When using Sospes from the desktop, a user can access these tasks under the "Tasks" page.
From there, they would select the assigned task and then click on the button in the task "CLICK TO VIEW THIS COURSE".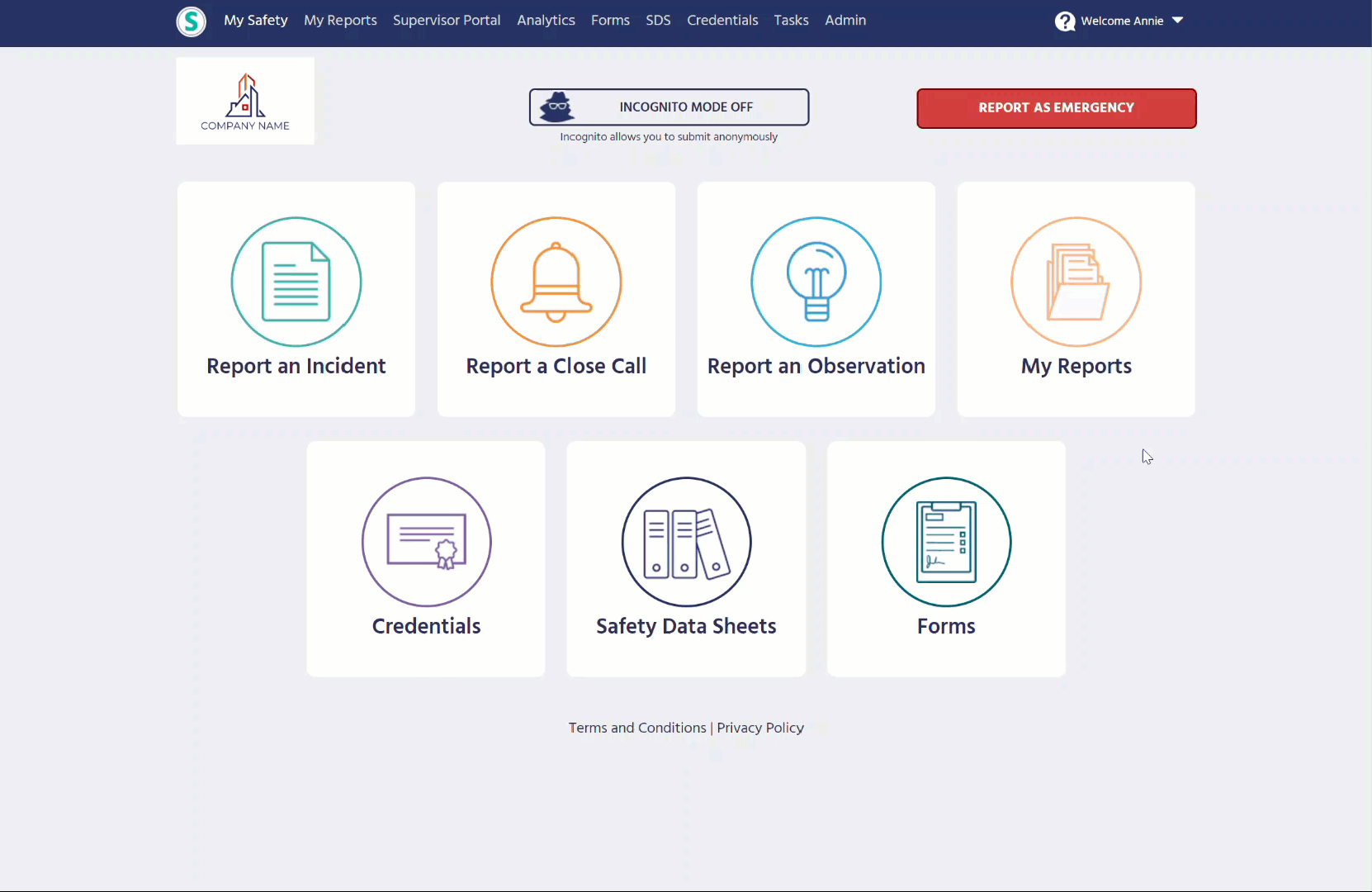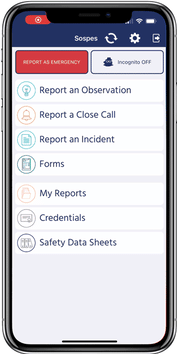 Accessing eLearning Credentials from the Mobile App
All users with the Sospes mobile app can launch and complete eLearning credentials, directly from their device! Similar to taking an eLearning credential via desktop, a user log in to the mobile app, select the "Credentials" module and will be able to select and launch their eLearning course.
*Note in order for the eLearning course to launch and run successfully, the device needs to have a stable and reliable internet/wi-fi connection.