It's no secret that sharing best practices is an excellent way to improve the performance and productivity of an organization. Sharing best practices can help you fill knowledge gaps, improve efficiency, encourage leadership, and more.
EHS Reporting made easy with Sospes!
Easy to Use Mobile App
Reporting and managing incidents from either a mobile device or a computer is intuitive and can be done in minutes for users at all levels of technological proficiency.
Integrating best practices into your approach to reporting will increase consistency across reports and produce a more reliable framework for your employees to utilize. For more information on reporting,
click here.
Safety Reporting: Best Practices
Incident Type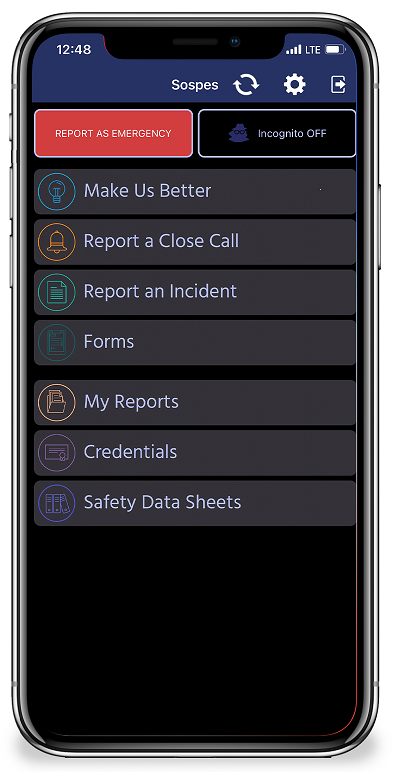 Sospes makes reporting easy and streamlined by combining motor vehicle collision reports, injury reports, illness reports, property damage reports, environmental spill reports, and security threat report templates into one.
For each type of incident, you will answer Yes, No or I don't know. Based on which incident types you select, specific questions will be generated throughout this report.
Reporting Specifics
Best Practice
When completing a report, make sure to exclude any personal identifying information or confidential information such as names or photos of faces. This is important.
Wait until you are specifically prompted to identify the injured employee, driver, or person at fault (whether yourself or another) involved in an incident

DO NOT enter this confidential information in the text box. For example, if you are reporting another employee's injury, once you select 'Injury' from the initial incident questions, you will later be prompted to enter that employee's name.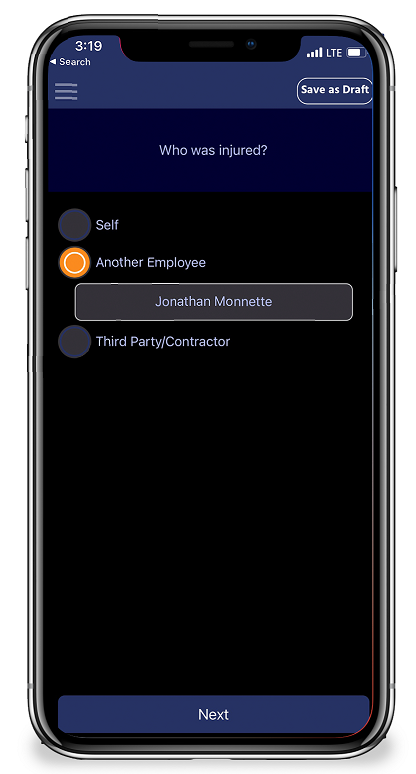 Incident Questions
Were there injuries?
Anything causing harm to a person, even if it only resulted in a slight bruise. This also includes illnesses.
Was there a motor vehicle incident?
Any time a road-registered vehicle is involved in an incident.
Was there property damage?
Any time a piece of property collides with another is dropped or unintentionally impacted even if nothing is visibly broken.
Was there environmental damage?
Any type of material or chemical is released. The material doesn't have to be hazardous, it's still important to report it.
Was there a security threat?
Any type of hostile encounter, criminal behavior, or HR issue.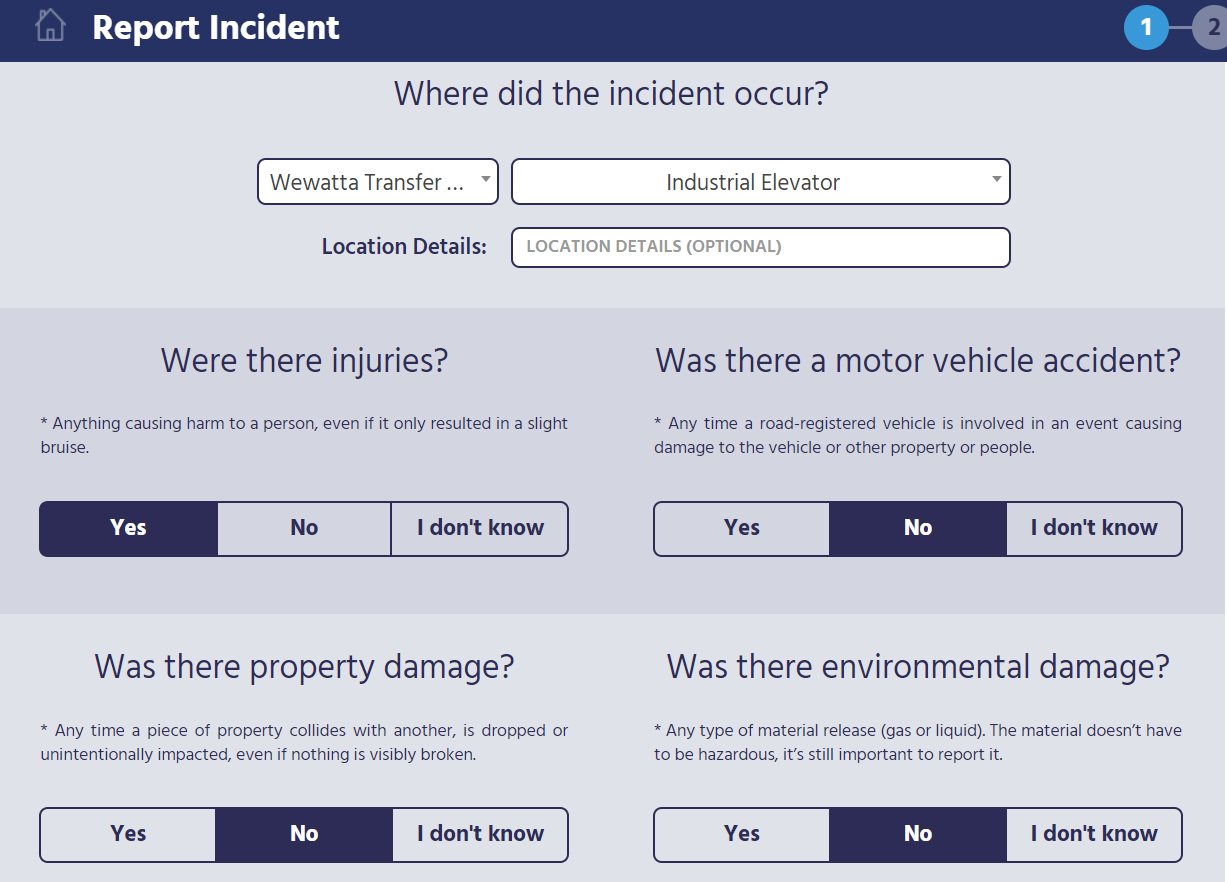 Note: You must indicate Yes to at least one of the incident-type questions in order for this report to be classified as an incident. If you begin an incident report and select "No" for all five incident categories, you will be prompted to switch to close call.
Add some photos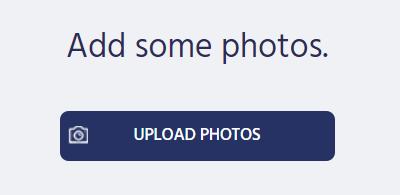 This section gives you the opportunity to add photos to your report. Adding photos can help provide context for your report, communicate the circumstances better and creates useful documentation. Adding photos is optional so if you do not wish to add any, you may skip to the next section.
To add photos:
Click the UPLOAD PHOTOS button. This will open a small, second window that will allow you to browse the files that are currently on the computer that you are using.
Note: Any photos that you would like to add to this report must be already stored on your computer. This means that if the photos that you wish to attach are currently on your mobile device, you will need to either fill out the report using the mobile app or transfer the photos to your computer.
Once you have successfully added your first photo it will display a thumbnail version with a large white text box next to it. This white text box is where the photo's description will go. Every photo must have its own description. Click anywhere in the white text box to place your cursor and begin typing.
For a comprehensive, step-by-step guide to reporting, click here for more information.
Safety Management Portal
Understand everything that is going on in your safety program all from one, filterable and searchable place. Say goodbye to your file cabinet!