Basic Guide to the Analytics Access Menu
In Sospes, analytics access is assigned separately from all other user roles. Only admins can access and assign analytics access to other users within their institution.
How to use the Analytics Access page:
1. Go to the Admin Menu
2. Click on Analytics Access, you should see the menu below: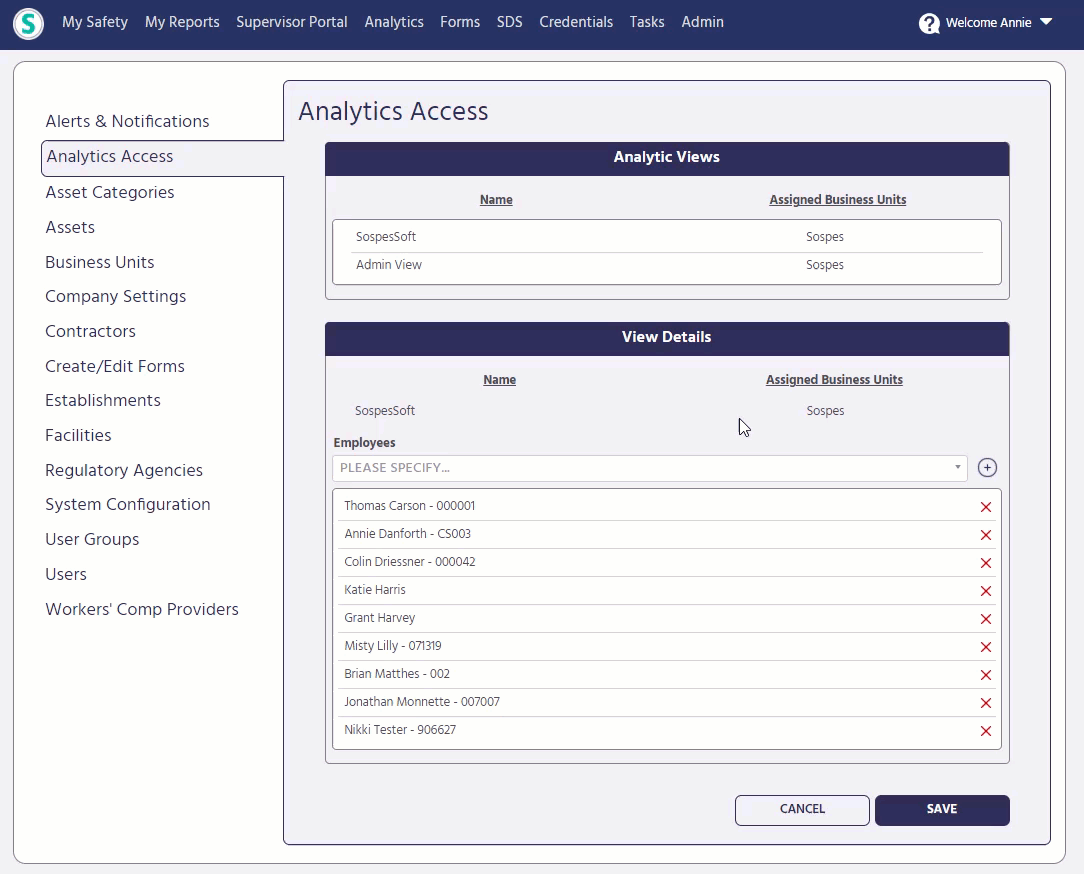 3. From this page, you will see all of the users who have access to the analytics page for the selected view. Adding users to this list will give them access to the analytics page. Removing users from this list by clicking the red X will remove their ability to access the analytics page.
4. After you make any changes to this list, click SAVE to confirm your changes.
5. If you wish to cancel/undo any changes you made, click CANCEL and it will reset your settings back to the previous save.
Let's Get Better Together!