Sospes uses Tableau, a third-party software, to display the analytics reports.
Tableau is a state of the art product that is used by major organizations across the world. Since we embed their viewer program into Sospes, some browser settings may prevent the dashboards from displaying. If you encounter the above screen when attempting to open a dashboard from the Analytics page, this can usually be resolved by adjusting your browser's settings.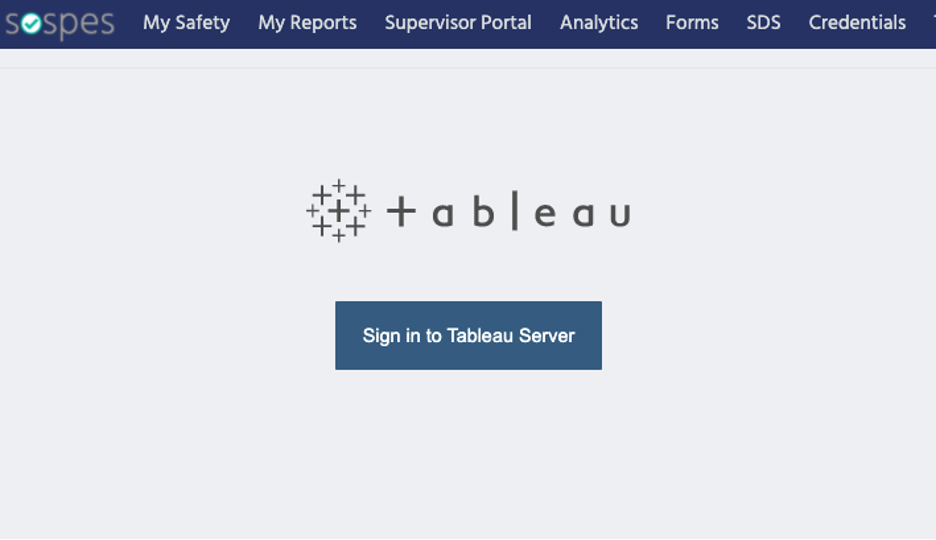 Google Chrome:
You can block or allow all cookies by default. You can also allow cookies from a specific site, while blocking third-party cookies in ads or images on that webpage.
On your computer, open Chrome.
At the top right, click More Settings.
Under "Privacy and security," click Cookies and other site data.
Select either of the following options:
"Allow all cookies"
"Block third party cookies in Incognito"
View these steps on Google's help site.
Microsoft Edge:
Open Microsoft Edge, select Menu (3 dots icon on top right corner of the browser) > Settings > Site permissions > Cookies and site data.
Turn on "Allow sites to save and read cookie data (recommended)" to unblock cookies.
Turn on "Block third-party cookies" or add desired sites in "Block" section to block the cookies.
View these steps on Microsoft's help site.
Mozilla Firefox:
To allow/enable third-party trackers or all third-party cookies:
Click the menu button and select Preferences.
Select the Privacy & Security panel.
Under Enhanced Tracking Protection, select the Custom radio button to choose what to block.
Make sure the Cookies checkbox is unchecked. Cross-site and social media trackers is the default setting.
View these steps on Mozilla's help site.
If you adjust your browser's cookie settings and the issue still persists, please open a support ticket!