This release includes game-changing updates to the My Safety Page! Users can now customize and personalize their My Safety Page on the web, and users with analytics access can now create their own charts using the My Charts tool!
Mobile App
There are no changes to the Mobile version in this software release. The version number will still be:
Introducing My Charts and the Dynamic My Safety Page!
Personalize your My Safety Page!
All users can now customize and personalize their My Safety Page (home page) like never before when accessing Sospes from the web at go.sospes.com.
Tailor Your My Safety homepage: Explore the new My Safety page and personalize your homepage "like it's your own canvas". Add, rearrange, and even discard tiles to match your own unique style and needs!
Create and Design at Your Fingertips: Click the bold red pencil icon next to "My Safety" and the power to redesign your homepage is now in your hands!
Easy Customization
Take control and take advantage of the ability to customize your My Saftey page, and make the changes you want to see!
Drag and Drop with ease: Simply click, drag, and drop tiles, and effortlessly reorganize your homepage the way you want it.
Say Hello or See You Later: Add and welcome a selection of new tiles to your page by using our enhanced drop-down menu. Or, say goodbye to the unnecessary ones by simply clicking on the red X located on the tiles you'd like to remove.
Explore the New My Saftey Page
Log into go.sospes.com, take a tour, and experience the new functionality! We've tucked the original homepage tiles on the left hand side, giving you the maximum amount of space to play and create.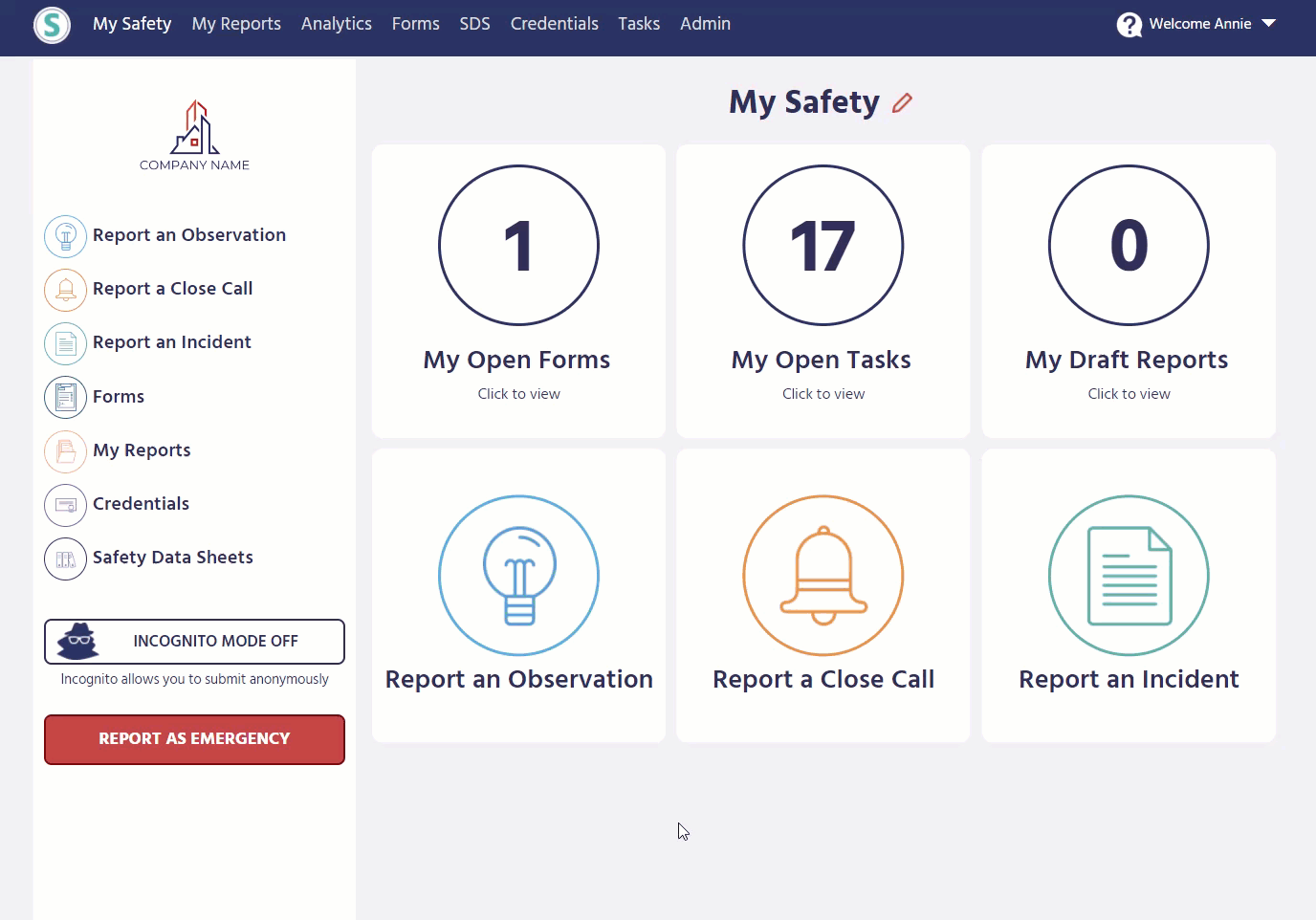 Want more? Eager to learn more about the nifty tricks and tips for your new My Safety Page? We've got you covered! Visit our detailed guide and start transforming your Sospes experience today.
Learn more about customizing the new My Safety page!

My Charts
Take your My Safety Page Personalization a step further!
Sospes users with analytics access now have to ability to create custom charts to display relevant data on their My Safety homepage. My Charts is found in the analytics module, where you can build custom charts and pin them to your My Safety page.
Personalize Your Charts
Build your own Chart(s): Utilize the new My Charts tool and build and create customized chart(s) with data that you want to see!
Easily View My Charts
Pin to My Safety: After building your customized chart, pin it to your My Safety homepage to easily access and view when logging into Sospes! Or, choose your chart from the drop-down menu when editing your My Safety page.
Explore the New My Charts Tool
Log into go.sospes.com, visit the Analytics tab, take control, and start building!
Build and Test: Play, test, and create as many charts as you want using the My Charts tool.
YOUR Charts, YOUR My Safety page: Add the charts you want to see to your My Safety page. Click and drag your charts to fit the visualization you want to see.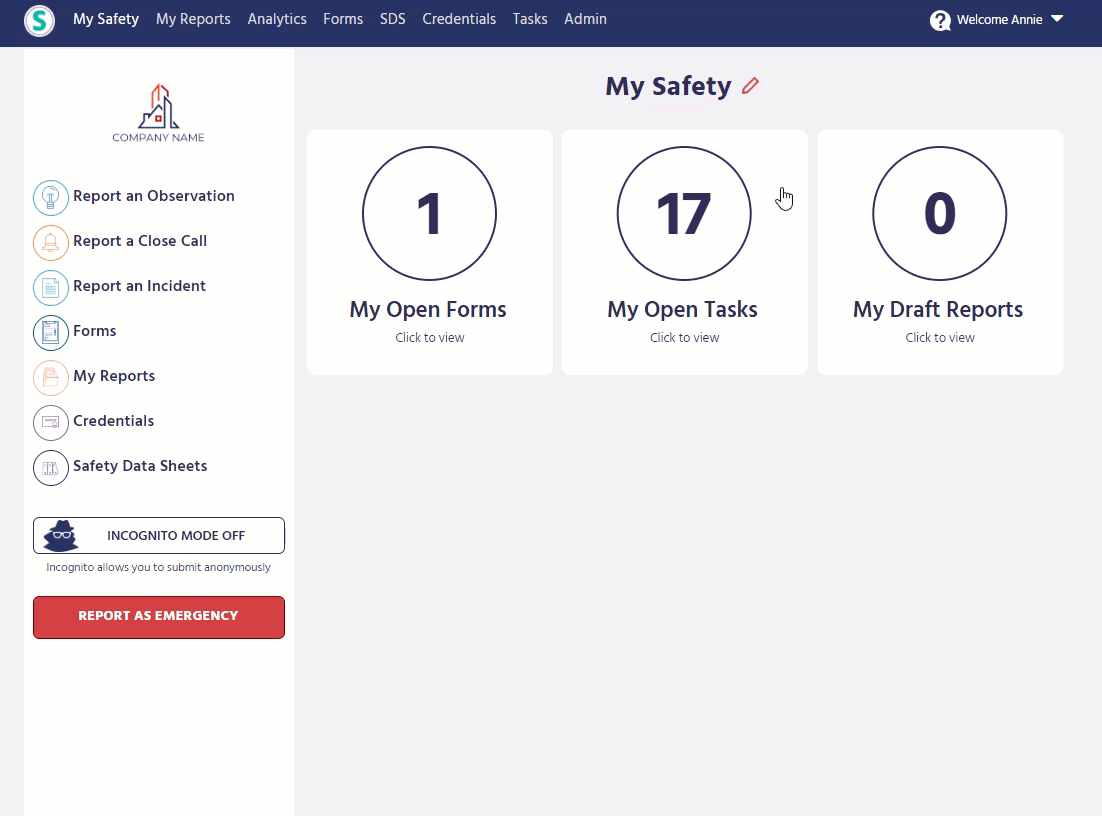 Want to see how it's done? Learn more about the My Charts tool by visiting our detailed guide that includes a video tutorial and get started today!
Learn more about how to build your own custom charts using My Charts!
Other Enhancements:
Numerous updates and enhancements
Performance improvement and bug fixes